JoinHoney.Com Review
Site of the day - PickyDomains.com, world's first risk free naming agency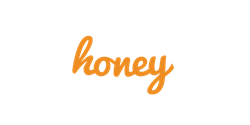 There's something about check-out counters that gets a customer feeling ripped-off: the hard-to-miss check-out question "Do you have a promo code?" If the customer doesn't, the frantic search for a coupon code begins – usually through RetailMeNot and similar other sites, where, at times, the coupon codes suggested no longer work. After a while, the exasperated customer gets discouraged and opts to simply forget about the purchase – a loss, first and foremost, for the store, and for the customer second, especially if the purchase is something that can profoundly change his/her life.
 
In 2005, a tech entrepreneur named Ryan Hudson was featured in Businessweek's "Top Young Entrepreneurs of Tech" alongside none other than Facebook's Mark Zuckerberg. Hudson had been creating companies for almost a decade, four in the last year or two. Despite that, Hudson claims no company of his has ever taken off like his latest venture – Honey.
 
Honey is a Google Chrome extension that scours the web for discounts and promo codes at the same time you're checking out of an online store. Aside from the code-hunting, Honey also tries multiple codes, if available, in the first few seconds. If none works, you know there isn't anything you're missing out on. If something works, well and good, right?
 
Shortly before Thanksgiving, just after Honey was launched, a bug tester at Mechanical Turk got so excited about the product that he leaked it via Reddit in advance. That took things off, and Hudson and his team had to watch at the escalating numbers with bated breath, hoping Honey wouldn't crash.
 
At present, Honey already has 125,000 installs, of which 97,000 are being actively used weekly. Aside from more than 400 websites the extension works on, it also has hundreds of websites in backlog, and that is due to the fact that aside from Hudson himself, there's only one other full-time employee comprising the Honey team. To date, Honey has already helped users save over $108,000.
 
Honey may be in the business of saving people money, but currently, it still isn't sure how it will generate a profit. Hudson isn't taking a cut from the money users are saving. Someday, it probably will. Right now though, all Hudson knows is to make the most of the unprecedented user interest and add fuel to the fire.
[Via - NicheGeek.com] 
Duda Mobile Takes On iOS And Android
Why Omaze Is An Amazing Startup

Jeffrey Campbell Shoes

PickyDomains - startup that caught everyone by surprise

From 0 To $30,000 A Month With Dropshipping

Off the Books: The Underground Economy of the Urban Poor

DoNanza - Freelance Startup That Broke All Rules
 
How TribeHR Turned Simple Idea Into MillionsHot Startups - DashBell
 
Daily Advice Link - How I Increased Sales 350% With Press-Release